This article will tell you how to activate a user account.
Activate the account
Create your password
Login
Activate the account
When your account has been created in the Inform Consent Suite, you will receive an email to activate this account.
Click on the "ACTIVATE YOUR ACCOUNT" button.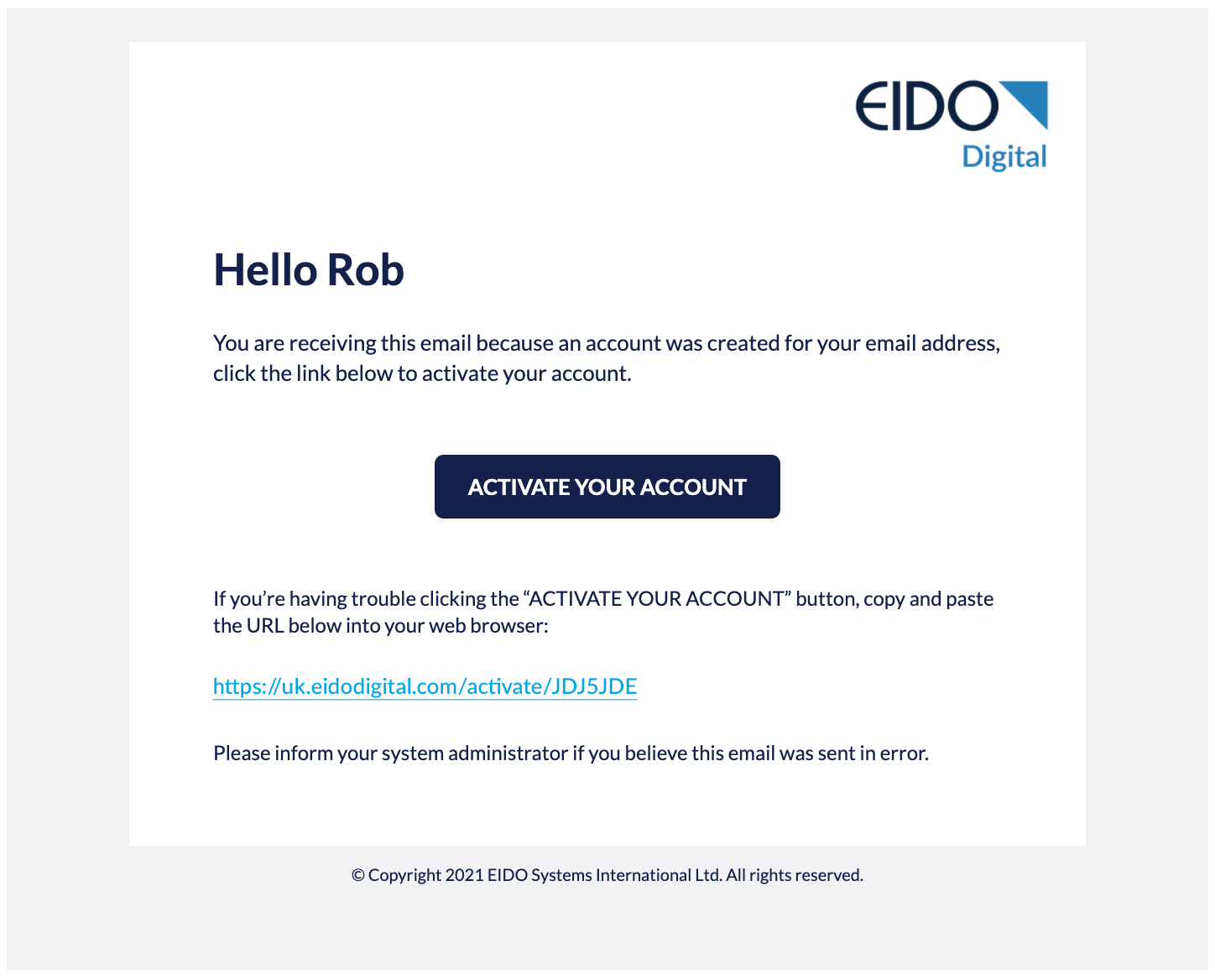 You will need to enter your email address to fully activate the account.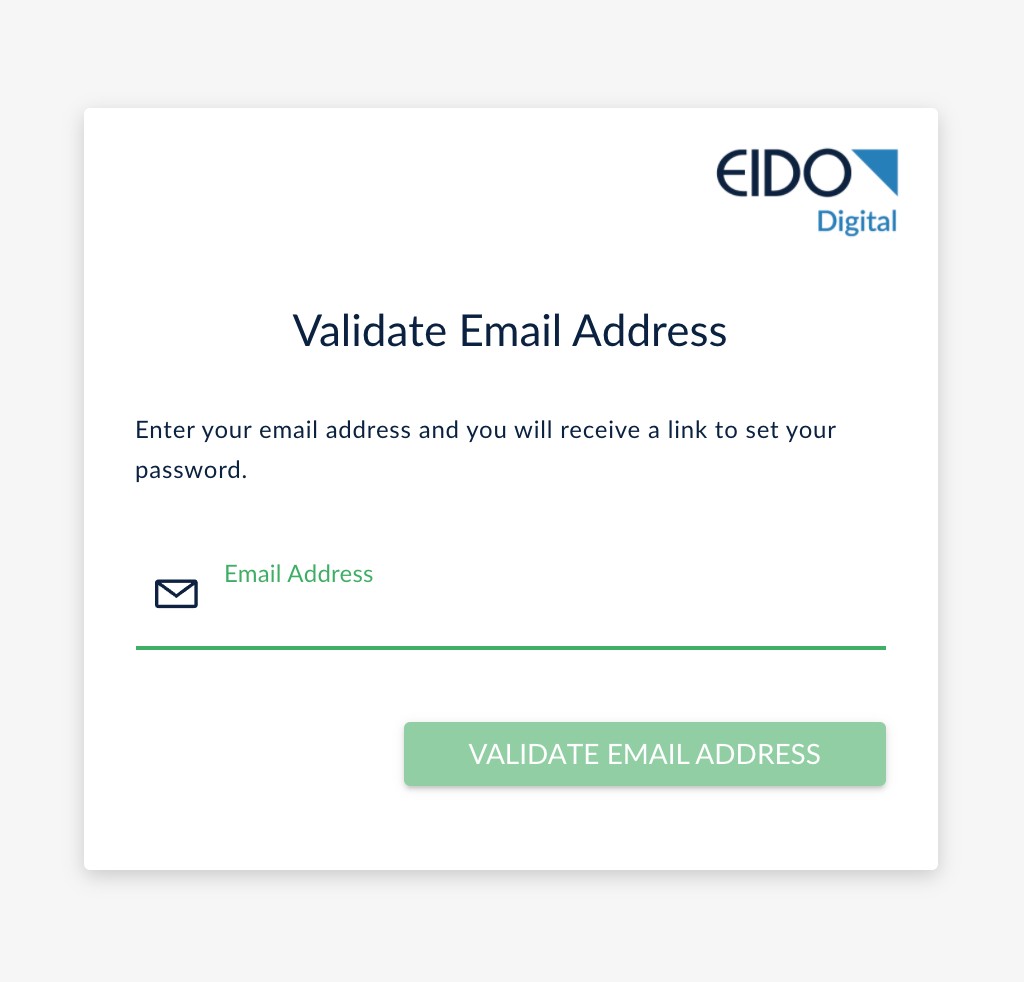 Create your password
Once you have entered the correct email address, you will receive another email. This will ask you to click through to create your password.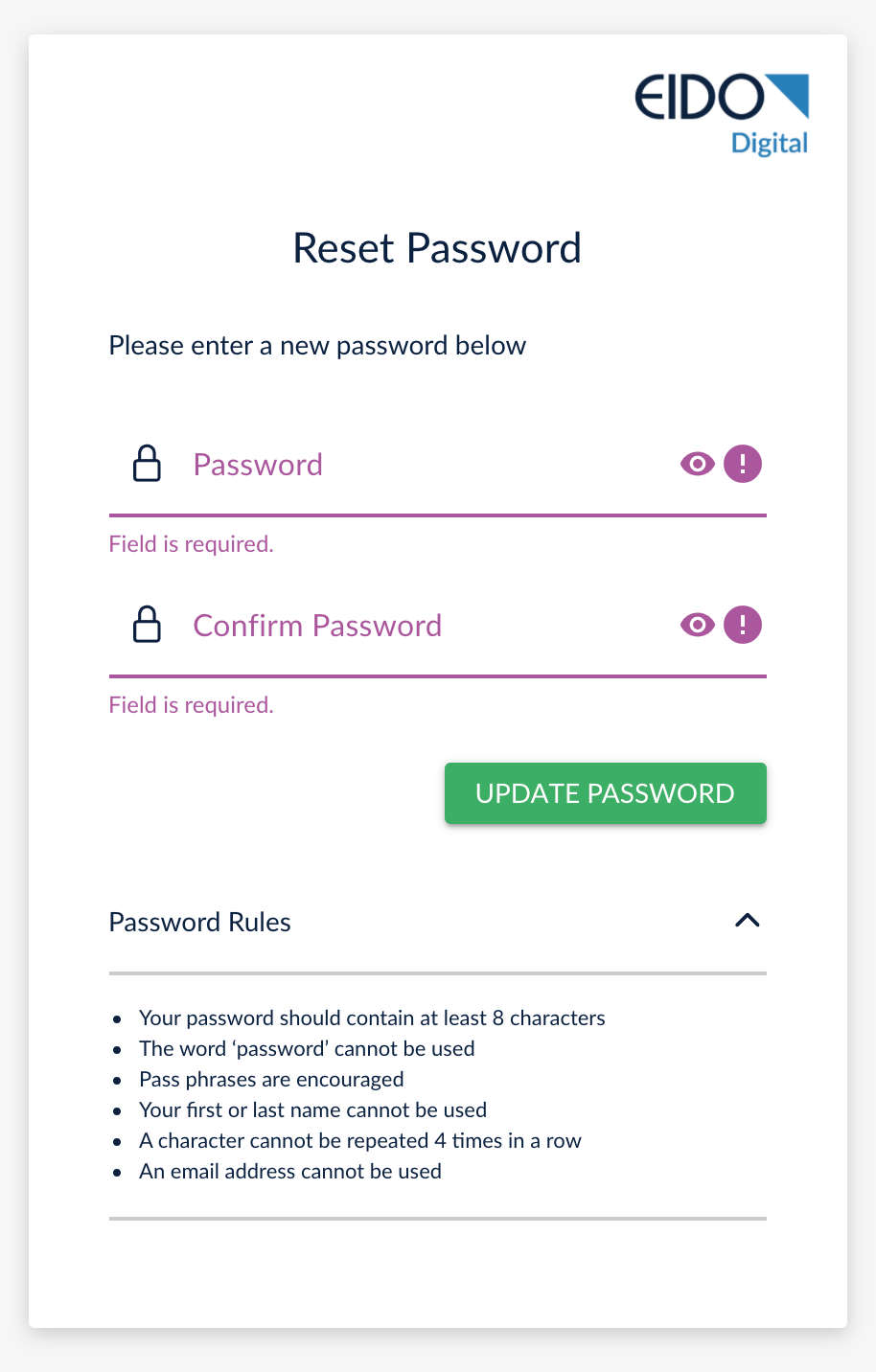 EIDO encourage the use of pass phrases for extra security. Type your chosen phrase into the password and confirm password fields.
Your new password should follow your organisation's password length and complexity rules which will be displayed below the "Update Password" button.
Login
Once you have activated the account and set your password, you will be taken to the dashboard login page. Enter your email and password to gain access.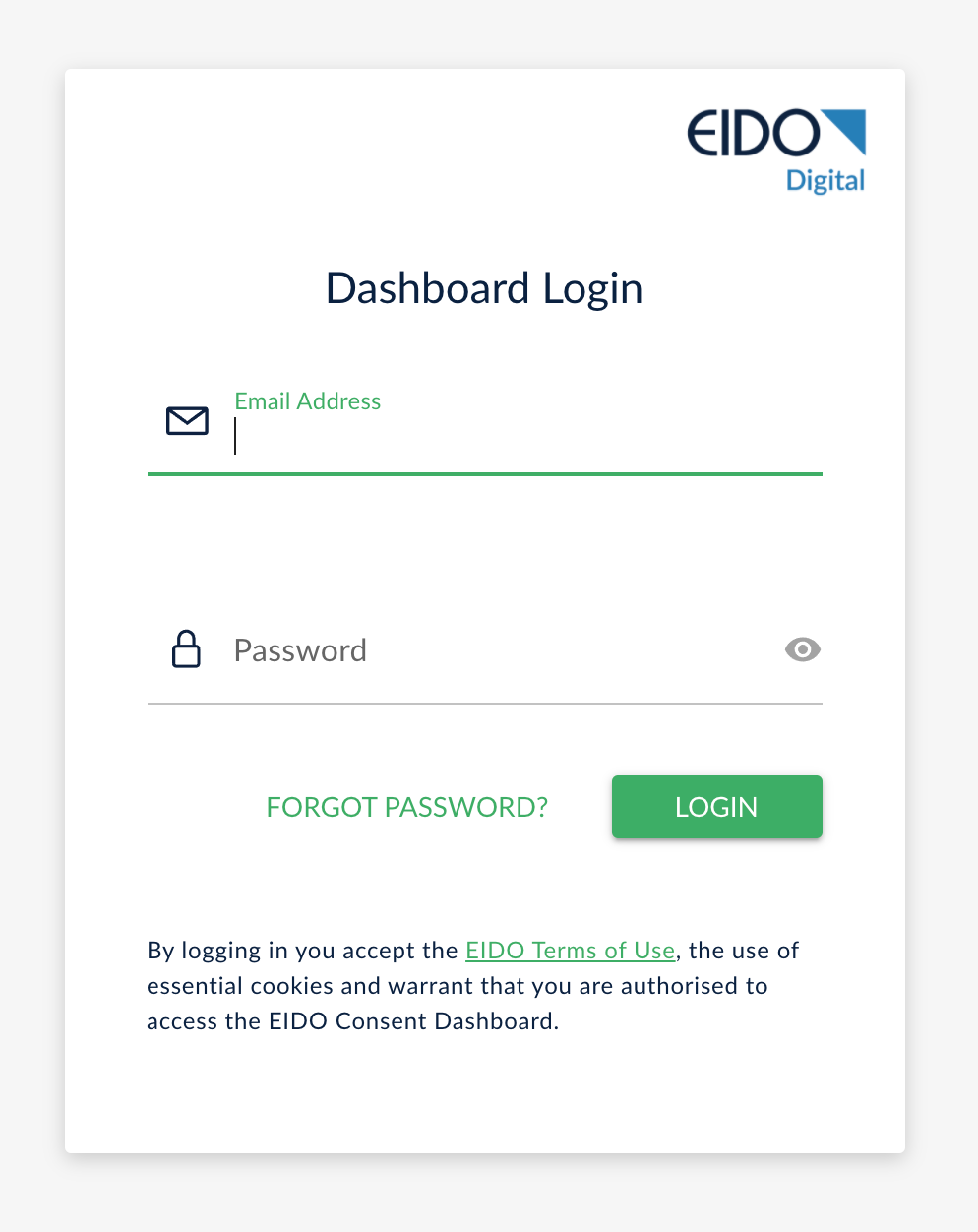 For more articles like this, try the Getting Started section.